4ourth Mobile Online Training
You are being redirected to the 4ourth Mobile YouTube channel...

Often, I am asked for more information, for things people hungry for details can read, for training resources. There is not always a good place to send people, and with the constant pressure to work more, faster, and to not spend money on things like training, it's hard to get to events. So I've now created a series of video lectures myself, so I can get my info out there cheaply, to everyone.
Many lectures have associated homework, so you can get effective, hands-on learning. Personalized, too. Feel free to ask me questions, and about monthly I'll have a conference call where you can ask questions and chat with the rest of your students. I will add more lessons over time.
I like to do my part for improving the state of things by sharing the knowlege I have. All the writing isn't bad, but it's too one-way. Speaking, and workshops especially, are nice but are far too limited in scope. Not all of you can come to one of those events, and there's never enough time to cover everyone's questions.
So I decided – after some other experimenting – to run this all by myself, so I can make it easier to answer your questions, and as cheap as possible with no third party overhead.
And it's only $26 for a whole year of unlimited access to all the videos, PPTs, references, newsletters, and calls. And this is your lifetime rate; if I decide this is stupid cheap, you get to renew forever at the same price!

Sign Up Now


What do you get for your money? More and more over time, but right now, these three topics should take you weeks to complete if you do it right:
Are you interested in designing beautiful mobile apps or websites? Do you have an idea for a mobile product, and want to make sure it's well-designed before handing it off to a developer? Do you want to learn the secret sauce that makes apps like Instagram and Snapchat explode, while others fade into obscurity?
Sorry, there's no magic formula. You simply have to learn a fair amount about the topic, and make good decisions based on correct information. This course is designed to help you get started, or expand your knowlege.
Thirteen short videos with accompanying annotated references, and lessons you can do on your own to get practical, hands-on learning step by step.
Designing for the way your users really hold and touch their phones and tablets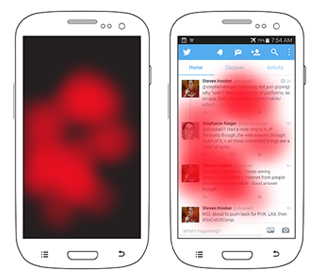 You might think you know how you, and your users hold and touch mobile phones and tablets, but you are probably wrong. We are bad at self-reporting, and there's much rumor and misunderstanding out there.
This is the one topic I am the absolute authority on. I've done much primary research on this, and published the results of my studies and analysis numerous times. You can see all the basic data, get links to the articles and see a version of the presentation I gave at SXSW earlier this year.
So I am just tossing this in for free, right? Nope, you get a whole new version of the deck no one else has ever seen, much longer than ever before and including everything I know about the topic.
Digital accessibility in public accomodations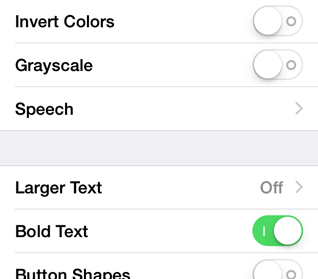 Compliance is getting more arduous, and you are probably regurgitating lies and half-truths about it, as well as missing out on understanding how many of your users are disabled. And that's just the surface level. As soon as you dig into you find that the majority of your user have (or will have) a disability, and mobiles are used in so many environments that our watchword should be designing for everyone. We have to stop tacking on accessibility (or not), and include these considerations right from the start.
This presentation covers the history of access laws – in the U.S. mostly – reviews key stats and trends, and gives you tactics to both design for everyone, and create a sense of univeral design within your organization.
And more...
Over time, you will get not just updates to the above, but additional presentations as they are needed to address other key topics. Want to see a topic? Just ask and maybe I'll do it.
Private access to all the videos and other resources. You can comment, I will respond, and no one who isn't a paid up member can come and butt in, troll or mess things up
Downloadable PPT versions of the videos with complete speaker notes
In many cases, PPT lessons for you to complete, and annotated references with links so you can read the source material or article yourself
Updates (probably monthly) to whichever decks need the updates to keep up with the times
An approximately monthly newsletter summarizing changes, and chatting about interesting trends and data
An approximately monthly Skype call where you can all ask me questions, have me solve your design problems, or challenge what I said in my latest article
Come on, it's only $26 for a year of unlimited access to all the videos, PPTs, newsletters and calls. And you get to renew next year at the same rate!

Sign Up Now


Site Licenses and Custom Training
Want me to train your organization, remote or in person, build custom training, or just get a license for the organization as a whole? Yup, I can do that, too.
I want to make sure you get exactly what you want out of it, so contact me with your organization's details and needs, and we'll talk.
---
Fine print: I have a day job where people like me to drive around and show up at offices, so sometimes there will be delays in newsletters, updates to decks, or even the planned video call. You have the code, so if you want to be a cheapskate and share it with your friends or company, I can't stop you but please don't spread it around. Everything is copyright 4ourth Mobile and took a long time to make so please don't post the downloaded files for everyone to grab for free. If you are offensive to any individuals, mean or just a needless jerk on calls or comments, I reserve the right to delete your comments and un-subscribe you.