4ourth Mobile Design
You might know of 4ourth Mobile – or Steven Hoober – from sharing design principles, design research or more. But we're a design agency, that can help you make sense of customer needs, develop good product concepts, create effective designs, and help move your organization to being human-centric, and design-centric.
Read on for more, or just contact us with your questions or needs.
Anything, Anyone, Anywhere
Key to our design principles is that we don't have favorite platforms, tools or solutions. We help find what is best for you, your product, and your customers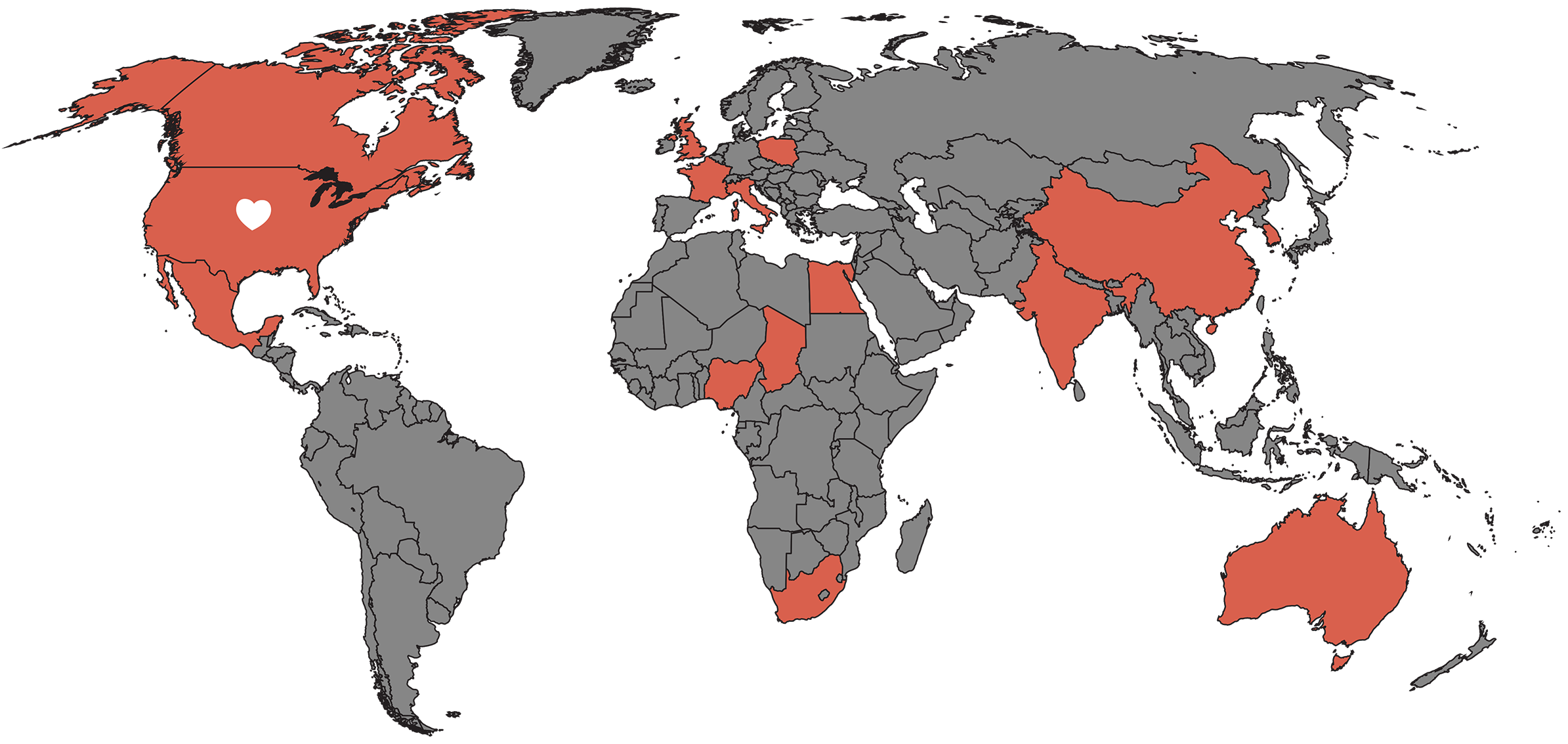 We are centrally located in Kansas City with easy access to the whole world, but also have or collaborate with designers all over the world. We have worked with organizations in many countries, for products used worldwide, in many industries.
If you haven't heard of us, it's because we respect your NDAs, and your IP. We're here for you, not self-aggrandizement, or self promotion.
We Can Improve Your Products
We interpret user experience design as exactly what it sounds like. We design with humans in mind, and consider how every bit of their engagement with your product impacts the experience. We don't just design screens, but interactions, structures, data, processes, methods.
We don't just design apps or websites, but both, and emails and password reset text messages, and customer service IVRs, and trade show booths, and packaging. Anything the user touches, or which empowers your organization to talk to or assist the user, we think needs to be part of the UX design process.
4ourth Mobile can help your organization with:
Creating a cohesive product strategy
Developing objectives, goals, and measurable results for your products
Identifying the audience, where they do their work, and with which types of devices
Competitive analysis
Industry trends
Ethnography, or field research to find how your users actually work today
Information architecture, and task flows
Service and process design
Content design, and organizing informational taxonomies
Information design
Interaction design
User interface design
Developing or expanding on existing branding to be more suitable for new products and technologies
Validating design decisions with usability research
We are not software developers, but work with your existing engineering teams, or can help connect you to organizations we partner with.
We Can Improve Your Organization
Is your organization not design-driven, or does it lack design resources to meet modern challenges? We can help build teams, and find the best way for your organization to change, and improve.
We're happy to put ourselves out of a job. We've done it many times before, by building up your team to solve problems themselves.
4ourth Mobile can help create your design organization:
Design thinking
Resilience design
Team creation
Workspace optimization
Process coaching
Lean and agile process coaching
Pattern libraries, design standards, brand standards
DevOps
DesignOps
We do not believe in any one rigid process, but in finding the right way to integrate best practices with the needs of your organization, and the way you already work. If you want to move to modern methods, don't pay someone to tell you what to do, but contacting 4ourth Mobile to help you find your own way.

Try Us For Free
I'm so happy to share knowledge, and confident we can help your organization, I'll give you a tiny amount of work for free. You can an hour of consulting just by contacting us, and asking.
Sign our NDA so we're all free to talk, and then we'll chat for an hour on the phone (or Skype, or whatever) about the challenges you have in creating a user-centric product design organization, or making your digital products work better.
Contact Us
Link to contact form all over this.